UP: when heavy and large pieces become manageable!
UP is a device with which you can really change the way you work with your press brake.
UP intervenes on 2 fundamental aspects for the companies of today:
UP is an added device that follows the sheet metal to be processed and is able to eliminate all the risks for the operator.
From today only one operator will be enough to handle even very heavy and large pieces!
Connect  Up to any CNC of any press brackes and you can quikly use it on every machine tool in your company.
Step by step giude to choose the right UP for you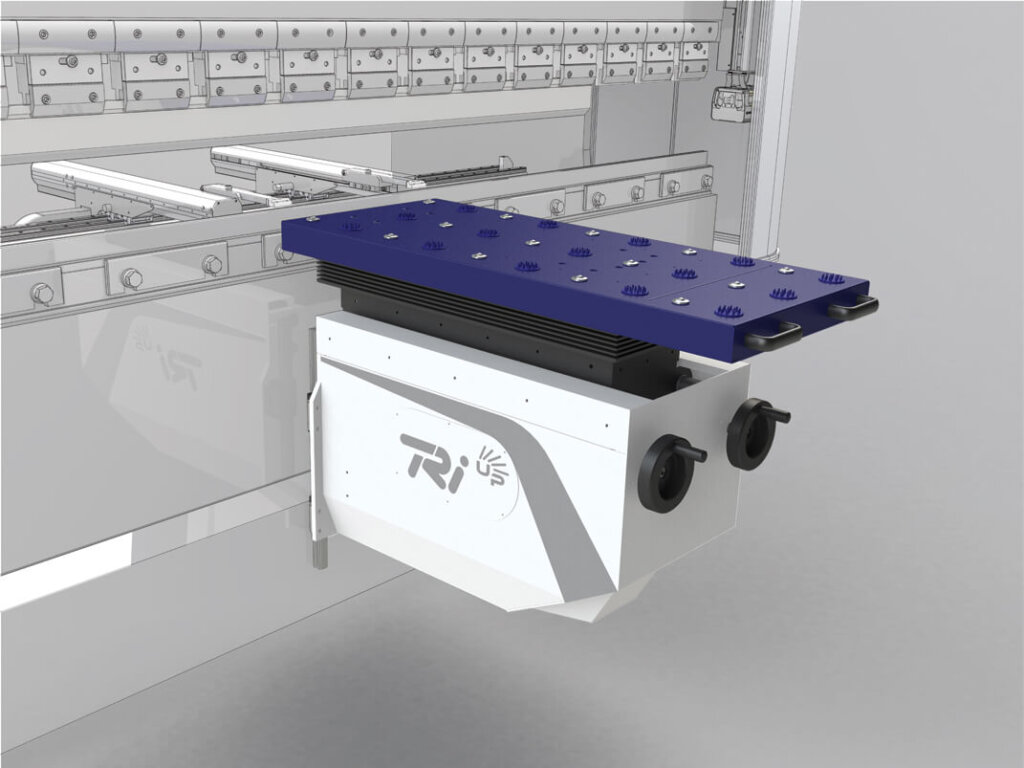 UP Manual: Base version with standard performances
UP Automatic: "Premium" version with advanced performance

It has a simple name,
as simple will become to bend large sheet metal: UP!
Up does not replace the lifting clamps for sheet metal handling. It is in fact a lifting system to be applied in front of the machine. It can be equipped with suction cups to improve the safety lifting of the sheets to be bent!
DISCOVER how to improve
PERFORMANCE and SAFETY in your company
for a free consultation with our expert!